Dr. Tirzah Pop MVB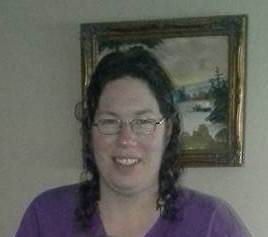 Dr. Tirzah Pop attended University Minnesota Duluth as an undergraduate. During her time there she found information on studying veterinary medicine in Ireland. She was all for the adventure and headed to Dublin, Ireland for 5 years to receive a Bachelors' in Veterinary Medicine (MVB) from University College Dublin School of Veterinary Medicine in 2001. After completing licensing requirements she started practicing in Duluth, MN.
Dr. Pop has shown an interest in educating the public on the importance of spaying and neutering pets and prevention of dog bites. She volunteered at the Minnesota State Fair in MVMA's surgical suite three times as a moderator explaining how spays and neuters are performed. Dr. Pop trained in a Dog- Bite Prevention program held by the MVMA in 2009 and was able to use this information to talk to preschoolers at Little Lambs Preschool, as well as kindergartners and first graders at Lowell Elementary.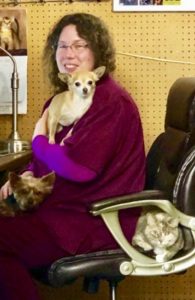 With an avid interest in dentistry, Dr. Pop became a member of the American Veterinary Dental Society. She has attended many local dentistry conferences as well as the 19th and 20th Dental Forum.  Her interests have expanded to include orthopedic surgery.