Trail's Edge Pet Funeral Home
Waters Edge Animal Hospital would like to welcome you to our Trail's Edge Pet Funeral Home.  This facility provides comfort and a private area for you and your family to spend the last moments with your loved ones.  We offer the option to have your pet cremated and you can choose to have a beautiful urn to display in your home.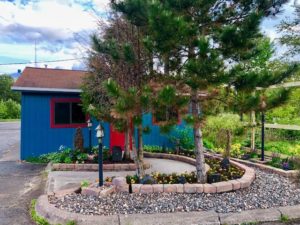 You can also commemorate your pet by having a granite stone engraved or a clay paw made for you to remember your loved one.  We can accommodate a large number of family members in our great room and are handicap accessible.  Please reach us in your time of need, so we can be with you and provide you with comfort and support during this difficult time.